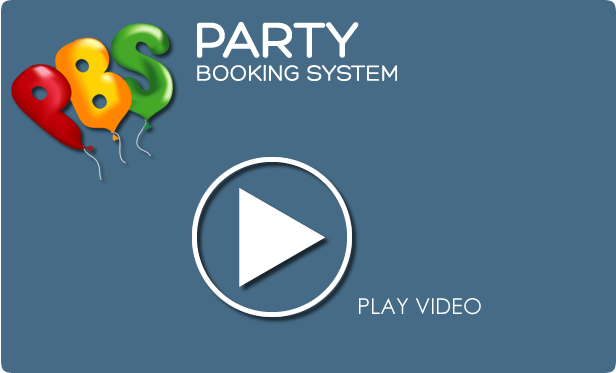 Party Booking Video Tutorials
Video Guide. Program Setup and Options
Fine tuning - video transcript


The Party Booking System has many program options.

You can fine tune the software to allow it to match to your needs and existing mode of operandi.

Examples of options include

Confirmations, do you have a confirmation level for parties as well as reservation level.

do you want the system to use its integrated invoice facility. Do you want the operator to be able to overide the prices generated automatically by the system for greater flexibility ?

Minimum Booking number - do you set minimum booking numbers or not ?

Deposits - do you keep track of deposits, do you set minimum deposits, do you enforce minimum deposits, or just have a warning ?

VAT - are you VAT registered. Will some of your supplies be at a different VAT rate ?

Operator control - you can vary how much control you as the manager decide to give to the users of the system. You can add functions to the diary screen for operators use or keep them hidden. Managers only can change the program options as it is password controlled.

If you have purchased the seperate membership module there are a number of options available. You can enable seperate pricing for Members, how should the program react if a member has expired.

You can Customise text fields and other labels in the booking panel. You can also specify if it is compulsory to Identify the operator who makes the booking or makes any alteration to a booking. You can also give the operator control to change the timings of any activities at the time of booking.

Contacts - Customise the fields for the contacts - you can decide the labels for the contact information.

Templates - Customise Booking and Invoice templates. Please see seperate video on this.

Database configuration - You can decide where the database sits - if you are in a multi user environment you can put the database on a shared drive.

PARTY BOOKING SYSTEM

Getting Started




More Advanced






ONLINE BOOKING MODULE

Taking Bookings Online





MEMBERSHIP MODULE

Membership basics